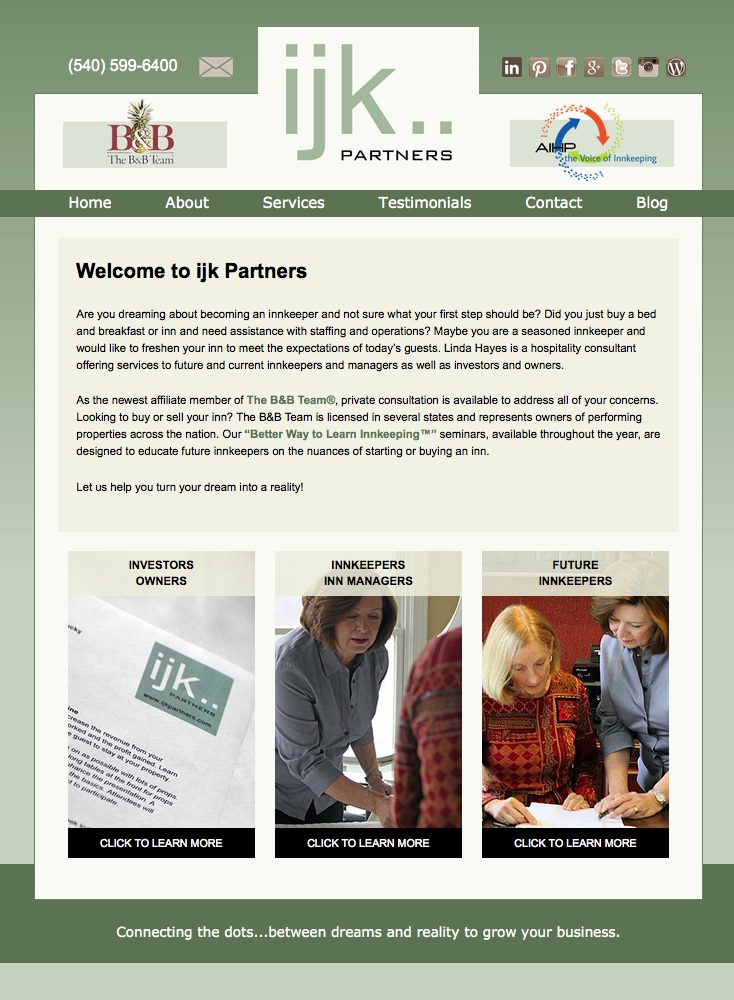 Welcome to my new blog and my new website!
When I look back on 2015, I realized that it was a year of realization. Not only embracing a new decade of my age but one that I now identify as the decade of knowledge sharing. The prior decade I was an innkeeper and restaurant owner and before that a sales guru running all over southern Florida and the Caribbean.
So what made a difference? Many friends didn't understand why I didn't retire-after all we sold our inn, sold our restaurant building, only have a dog at home, so we're empty nesters with time on our hands!
The "time on my hands" made the difference! While my husband is fully content to hike, play golf, go fly fishing, and create beautiful watercolor landscapes, I'm still "not done". I'm much too young to retire and actually think retirement really refers to the various chapters of our life. So I have a new chapter…I'm a hospitality consultant!
It's been a great year working with wonderful clients from Washington, Texas, Arkansas, Ohio to Massachusetts, Maryland, and even my own state of Virginia. To use my design background, my sales background, and especially my business acumen to guide new property owners, innkeepers, inn managers and those just creating their dream, have been fulfilling. To affiliate with The B&B Team has been rewarding!
So thanks for visiting…hope you'll return and join me on this adventure!