Testimonials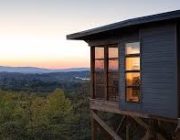 "Linda was instrumental in guiding Dave and me to define what a perfect candidate's skills and abilities would look like before interviews even began. Then Linda gave us feedback on candidates that applied which she had vetted with previous properties. What a time saver that was! We didn't waste interview time on candidates that were not a good fit for our needs. Linda suggested several training timelines and introduction meetings with staff to position the new General Manager for success. Three weeks into the General Manager's first month, we are happy with the employee selection, training, and performance. And we credit the clarity and planning gained by Linda's coaching."
Heidi and Dave Lanford, Owners, Iris Inn, Waynesboro, VA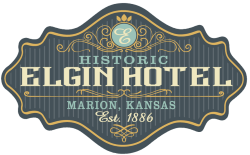 "In 2016, my husband and I purchased a 12 room bed and breakfast in the Flint Hills of Kansas. Although we had worked in related industries, we had absolutely no experience in the hospitality business. In comes Linda Hayes of ijk Partners to save the day! Over a number of conference calls, Linda helped us put a plan together for taking over the property. She connected us with essential vendors who helped guide us in purchasing equipment and supplies. Within weeks of opening, Linda was on-site to train our staff and us on how to operate a successful bed and breakfast. She provided a number of documents to assist in putting processes in place to make our business what it is today. Having run a successful bed and breakfast, Linda was able to guide us around pitfalls and save us precious time during the start-up process. Linda Hayes was an essential team member in our start-up, and we highly recommend her services if you are looking to start or grow your bed and breakfast business."
Tammy Ensey, Historic Elgin Hotel, Marion, Kansas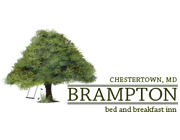 "Finding the right staff can be a challenge in our area. Linda did a national search, screened applicants, performed the first interview and helped check references for me. This made the task of finding an assistant innkeeper a pleasant task instead of a dreaded chore. Linda was a huge help every step of the way and I highly recommend her services."
Danielle Hanscom, Owner/Innkeeper, Brampton Bed and Breakfast Inn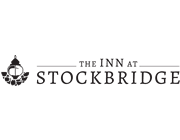 "Linda, we found your assessment invaluable and acted on the recommendations immediately. Case in point the wellness special has already netted us four reservations at $650 each…additionally sticking to the two days minimum on the weekends is also paying a dividend.
Together with your advice, our Google marketing and new website we've increased our revenue considerably from April through January 2015 when compared with the same period a year ago. I fully support recommending your consulting services and would be happy to recommend the same to anyone."
Jeff Bell - Owner/Innkeeper, The Inn at Stockbridge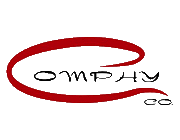 "I have a hard time trying to find the words to express the amount of gratitude I have that I have the opportunity to work with Linda. I was first introduced to Linda as a recent graduate when I was asked to develop a new market for the company. Being fresh out of college, I'm sure that anyone can understand that the task was a bit intimidating; thankfully Linda asked to be my guide.
Linda helped me grow immensely as a young professional by sharing her experience and expertise. She coached me through difficult times and gave me direction when I felt lost. Linda's vast knowledge in sales, business development, organization, professional writing and problem solving is absolutely priceless. Linda is someone that I will always think of as I move forward in my career because of her immeasurable contribution and support she has shown me through the last year. I consider Linda a coach but most of all a friend. If you get the chance to work with her, you are lucky!"
Danielle Paskewitz – Healthcare Account Executive, The Comphy Co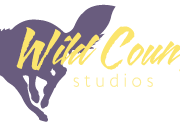 "Linda has been a valuable business consultant for Wild Country Studios and Blue Ridge Highlands. We've sat down and comfortably discussed numerous marketing techniques, tossed around thoughts on how to expand our services, and brainstormed about projects that we were working on together in the tourism industry. She has been great to bounce ideas off of. She takes a straight forward, no non-sense approach to business, and that is exactly what I've needed her to give me. I will come back to her again and again."
Alisa Moody - Owner, Wild Country Studios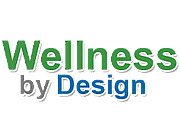 "If you want attention to detail, a fabulous experience, and a place to return to again and again, visit the Inn at Riverbend and you'll be well cared for by Linda and her staff."
Sherri Ann Bennett – Owner at Wellness By Design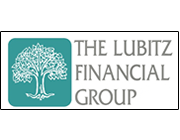 "The Inn at Riverbend is a superlative experience for a weekend or longer. We have visited twice and each time gets better. This is not your typical pink and lace B&B. It was designed for the modern traveler who wants convenience, beauty, stunning views, great food and professional innkeepers. Whether you are visiting Va Tech, fly fishing, getting married or just relaxing, the Inn at Riverbend is highly recommended by me and my husband, Norm Boone."
Linda Lubitz Boone – Founder at IPS Advisor Pro