Testimonials – What Our Clients Are Saying!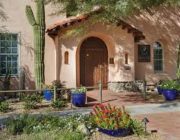 "Linda Hayes is my port in the storm, my go-to gal for all things inn-related and quite literally, my "phone-a-friend"! I first met Linda at one of her "hands-on bootcamps" where we spent four intense days learning about innkeeping, having a great time in the process and forming a cherished friendship. When I suddenly found myself mere months prior to opening my inn without a GM, I turned to Linda for help. Within an hour, I was hooked up with an amazing consultant who came to my inn, came to my rescue, and put me back on track for success! Plan your next visit to Arizona and stay with Amy at Armory Park Inn, a Select Registry property.
Amy Draper, Graduate of Future Innkeeper Hands On Workshop and owner of Armory Park Inn, Tucson, Arizona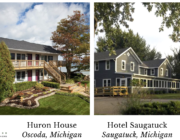 "I've been fortunate enough to have Linda on my team for over four years aiding me in management staffing searches for both my properties. She has been committed to finding the right fit for us while being mindful of our uniqueness of expectations in what we deliver for the guest experience. In her efforts to be a conduit for the right connection, Linda is not scared to ask tough questions that push me out of my comfort zone to ensure that we are all satisfied with the final result. Her ability to coach me through difficult staffing situations that I've been challenged with has helped navigate through potential areas of risk."

Al Heminger, Owner of Huron House and Hotel Saugatuck, Michigan Select Registry Properties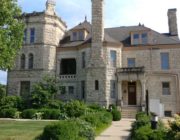 "I wholeheartedly recommend Linda Hayes and ijk Partners, LLC as experts and consultants to advise those of us in the B&B business, or for those considering that business. They are outstanding professionals. I would not make a major decision in this business without getting their advice! You and Rick Blum exceeded my expectations!"
Wint Winter, Jr., Lawyer Stevens & Brand, LLP, Lawrence, Kansas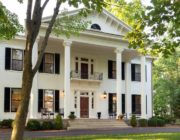 "With no previous experience in the bed and breakfast business, we found Linda to be an incredible help! On her first visit to our under-renovation house, she gave us numerous tips to make sure our house was one that guests would want to stay in and come back to. Without Linda's invaluable navigation we would not feel as equipped and confident as we do now in our first month of business". Click here to see this beautiful property!
Sonia Kirkman, Owner, Ashford Acres, Cynthiana, Kentucky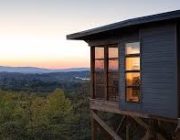 "Linda was instrumental in guiding Dave and me to define what a perfect candidate's skills and abilities would look like before interviews even began. Then Linda gave us feedback on candidates that applied which she had vetted with previous properties. What a time saver that was! We didn't waste interview time on candidates that were not a good fit for our needs. Linda suggested several training timelines and introduction meetings with staff to position the new General Manager for success. Three weeks into the General Manager's first month, we are happy with the employee selection, training, and performance. And we credit the clarity and planning gained by Linda's coaching."
Heidi and Dave Lanford, Former Owners, Iris Inn, Waynesboro, VA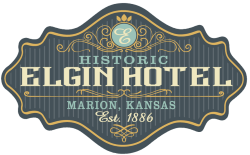 "In 2016, my husband and I purchased a 12 room bed and breakfast in the Flint Hills of Kansas. Although we had worked in related industries, we had absolutely no experience in the hospitality business. In comes Linda Hayes of ijk Partners to save the day! Over a number of conference calls, Linda helped us put a plan together for taking over the property. She connected us with essential vendors who helped guide us in purchasing equipment and supplies. Within weeks of opening, Linda was on-site to train our staff and us on how to operate a successful bed and breakfast. She provided a number of documents to assist in putting processes in place to make our business what it is today. Having run a successful bed and breakfast, Linda was able to guide us around pitfalls and save us precious time during the start-up process. Linda Hayes was an essential team member in our start-up, and we highly recommend her services if you are looking to start or grow your bed and breakfast business."
Tammy Ensey, Historic Elgin Hotel, Marion, Kansas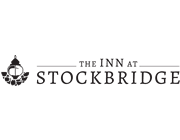 "Linda, we found your assessment invaluable and acted on the recommendations immediately. Case in point the wellness special has already netted us four reservations at $650 each…additionally sticking to the two days minimum on the weekends is also paying a dividend.
Together with your advice, our Google marketing and new website we've increased our revenue considerably from April through January 2015 when compared with the same period a year ago. I fully support recommending your consulting services and would be happy to recommend the same to anyone."
Jeff Bell - Owner/Innkeeper, The Inn at Stockbridge, Stockbridge, MA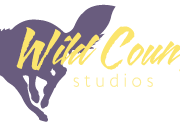 "Linda has been a valuable business consultant for Wild Country Studios and Blue Ridge Highlands. We've sat down and comfortably discussed numerous marketing techniques, tossed around thoughts on how to expand our services, and brainstormed about projects that we were working on together in the tourism industry. She has been great to bounce ideas off of. She takes a straight forward, no non-sense approach to business, and that is exactly what I've needed her to give me. I will come back to her again and again."
Alisa Moody - Owner, Wild Country Studios, Southwest VA