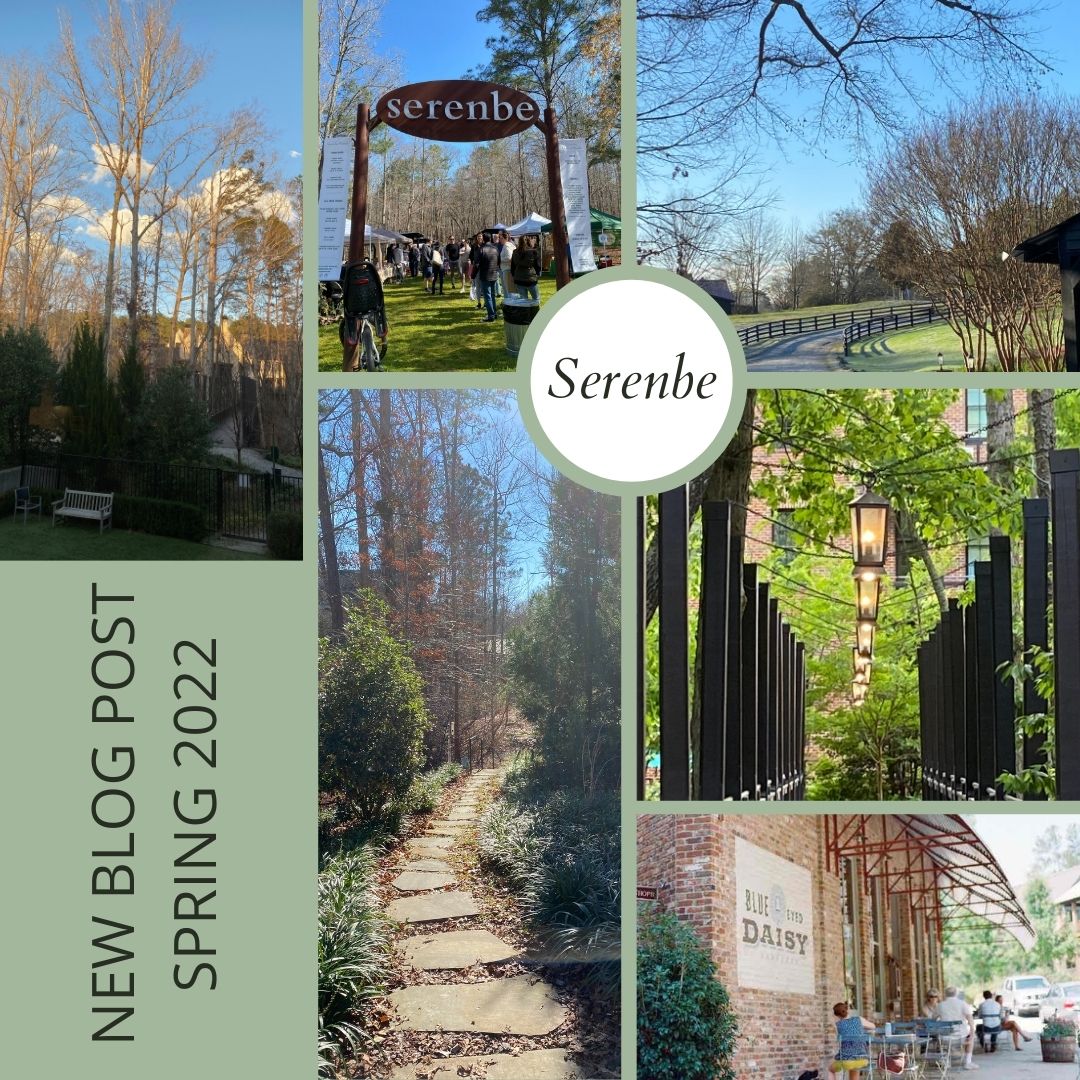 Who makes New Year's Resolutions? But who follows them is really the question! If you asked me on New Year's Day where we would be living in March, of course, my answer would have been – Virginia, where else?
So why is Serenbe my new home? Let's think about this:
The Plan: Well, of course, we had a plan, don't you if you are thinking about becoming the owner of a lodging property? But it was a three-year plan, not a 2022 plan.
Research: Essential when making big changes in your life. So yes, we have been watching this community for eight years and with more intense interest for the past six months. Did it check off the boxes for the next chapter of our lives? Was it near a major airport? Near our families?
Validation: Just like our in-depth research visiting many properties before we built our inn, we booked a few nights early in January to kick the tires, act like a local, and try to visualize a new life here in Serenbe.
Emotional Plunge: Have you made an offer on a property or if you are an owner now, remember the emotional high when you made the decision? After touring the various properties available in the community, we walked into the real estate office, turned over our list and the process began! A very special property came on the market that morning and we were the first to see it. You can imagine the rest of the story…
Reality Check Validated: Nothing like entering your Virginia home, the "forever home" you personally designed, to the phone ringing and finding your offer was accepted! When a call to our neighbors, apologizing for leaving but asking "Do you want to pick their new neighbor?" resulted in an immediate buyer, we knew our decision was a good one.
And now? Looking back, the 62 days between offer and closing were not what I would suggest to anyone…real estate transactions, an ALP Conference, tax return preparation, downsizing, packing, tearful goodbyes, and more made my head spin. Do I love our new life? Absolutely!
So follow your heart with your head in the game and don't hesitate when it feels right. Life is short, find your passion, and do it! If you have any questions about Serenbe, or following your dreams, just drop me an email!
Warmly,
Linda
P.S. The developer of Serenbe started with a 7-room bed and breakfast on this rural acreage, now the Inn at Serenbe. This is just a portion of this 1000+ acre biophilic community. Hmmm….inn owner…former restaurant operator….sound familiar?